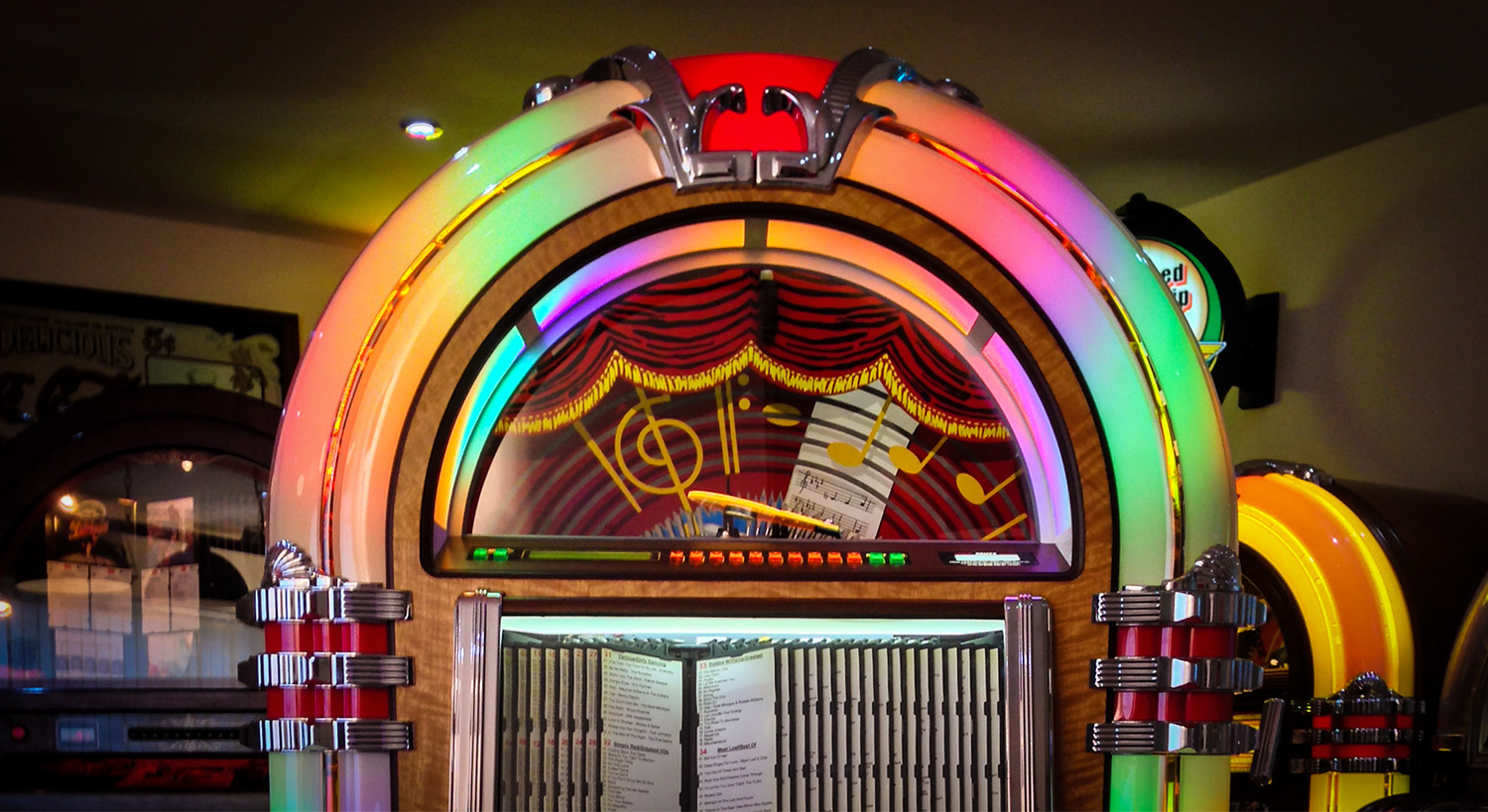 Specialists in sales of new and refurbished jukeboxes for home use.
The best quality service at the best possible prices.
We are a family run internet based business located in Llantrisant, just off J34, M4 near Cardiff, South Wales.
We sell many new and used parts and accessories for Wurlitzer, Rock Ola, Sound Leisure, NSM and Rowe Ami jukeboxes.
We supply Bluetooth receivers and remote controls to modernise your jukebox.
Our refurbished jukeboxes are set to a very high standard to make them a beautiful piece of furniture in your home.
Every jukebox is fully renovated at the workshop where every part of the jukebox is tested including every bulb and every motor.
We have constantly changing stock of jukeboxes so please contact us for current stock. 
If you would like to purchase any item, please make a PayPal payment to our email address and state which part you require or
email us and we can send a PayPal invoice.
Telephone:  01443 230307 or 07850 257292