Wurlitzer Parts & Accessories
 We have many new and used parts for Wurlitzer jukeboxes.
Here are some of the most popular items, please email if you can't find what you're looking for.
Please make a PayPal payment to jukeboxuk@hotmail.com with a message stating which item you require.
Wurlitzer Bluetooth receiver
This is brilliant and allows you to play music wirelessly from your iPod, Android, PC or any other Bluetooth device wireless through your Wurlitzer.
These are extremely popular, very easy to plug in and bring your jukebox into the future without changing its normal functions.
Please read the testimonials page to see what other customers think.
There are 3 main types of Amplifier on the Wurlitzer, please see the amp guide at the bottom of this page.
Prices:  i84 & iPod edition £66, K99 & F91 £96 
P&P: UK £4.50, International £13.95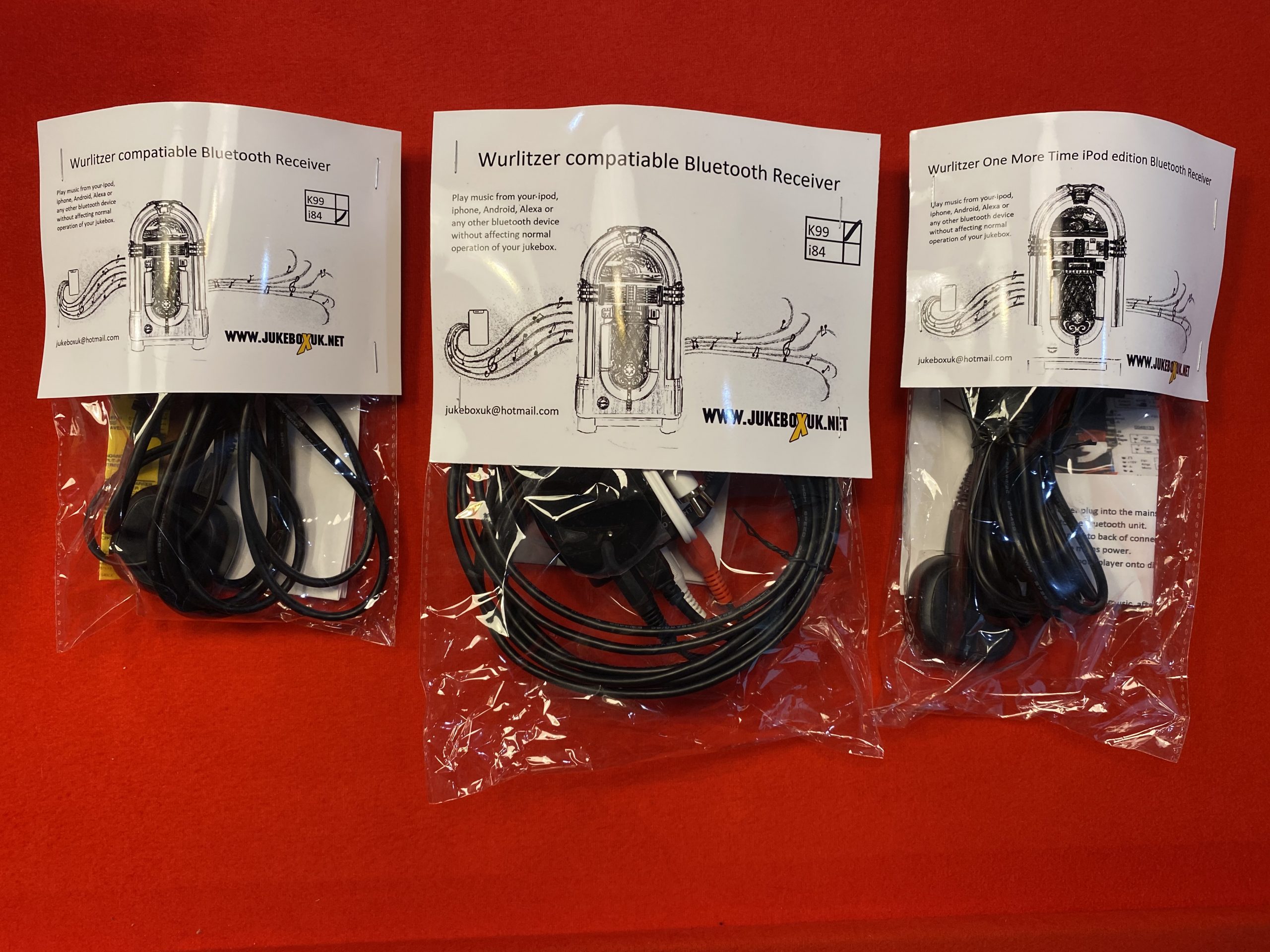 i84 remote receiver and transmitter.
This will fit any Wurlitzer with i84 amp.  You simply unplug your existing wired volume control and plug in the receiver instead.  The remote handset can clip onto the door key or can be used anywhere in the room. 
The remote functions are volume and reject.  There is also a version with a random play option also. 
Price:  £165 (Random play version £180)
P&P: UK £4.50, International £13.95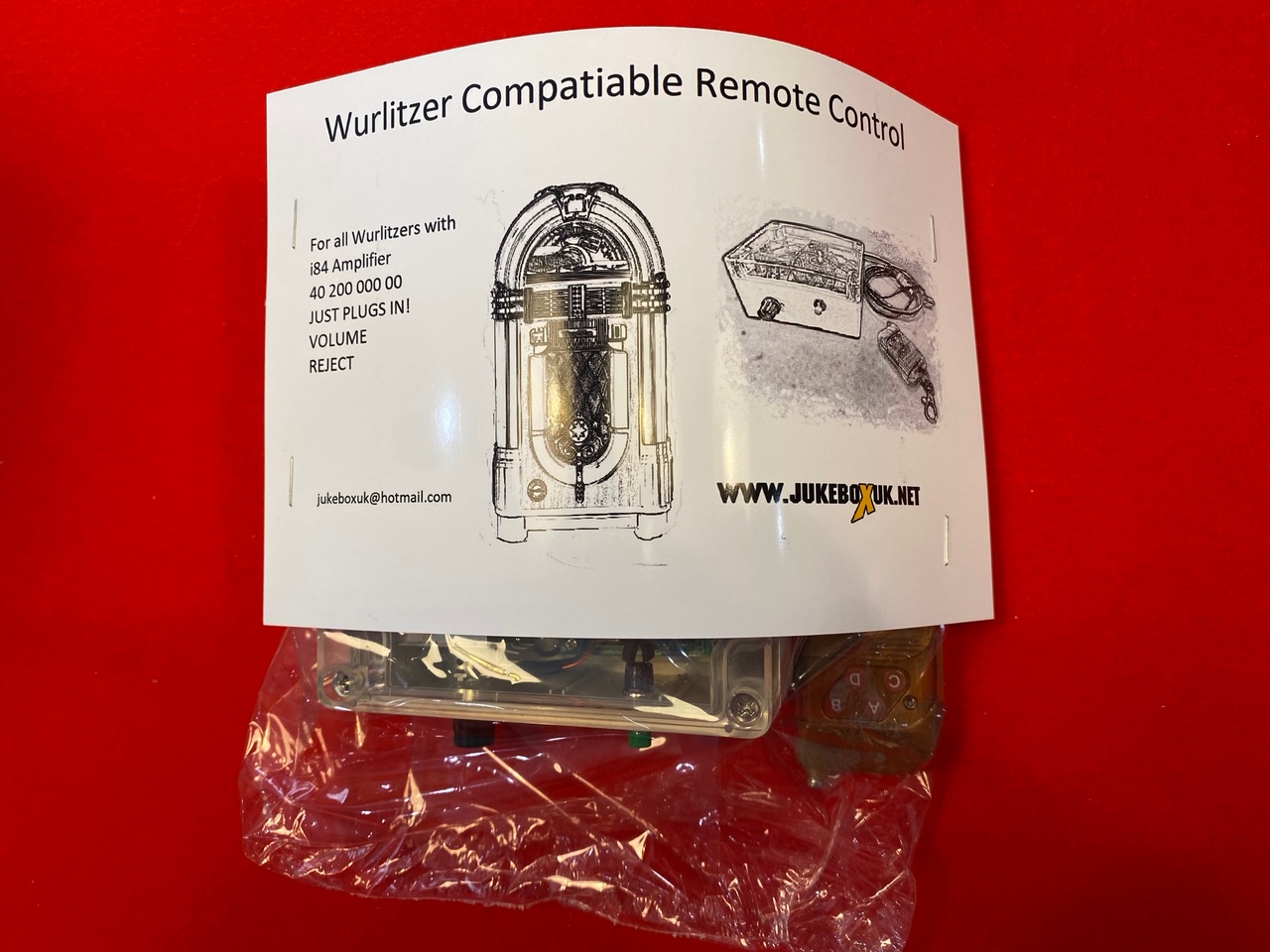 Wurlitzer replacement remote handsets.
This is to replace your broken or missing remote and will only work if your jukebox has a receiver unit.
Prices:
Compatible type without number keys £55, i84 or K99.
Compatible type with number keys £69, i84 or K99.
Genuine Wurlitzer £125, i84, K99 or F91.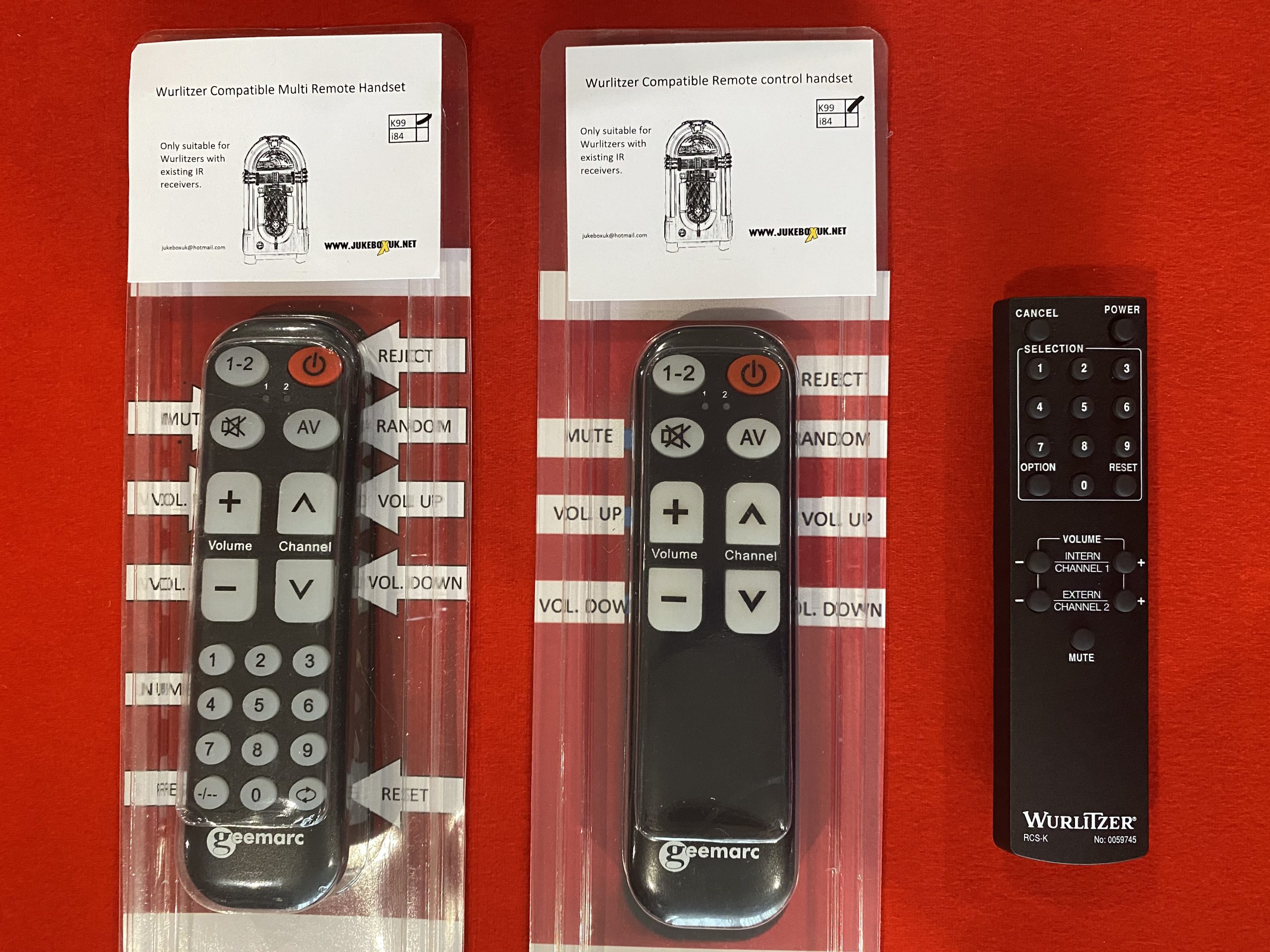 Bubble tubes.
Straight or curved.  The straights will also fit other jukeboxes but curve angles are different on Rock Ola machines. 
Price: £110
P&P: UK £9, International £16.95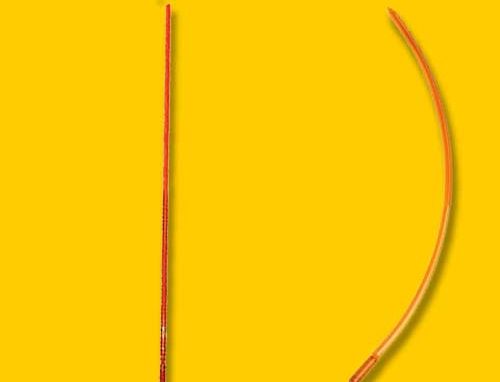 Pilaster Plastic 
The vertical plastic that covers the upright bubble tubes, comes in 2 parts, the large beige and small red.
Price: £190 (one side only, beige and red).
P&P: UK £8, International £14.95